Commissioned by Wearable Senses Lab of Technical University Eindhoven. For Vigour I produced cardigans and assisted at the videoshoot.
In collaboration with Pauline van Dongen, Martijn ten Bhömer and TextielLab Tilburg.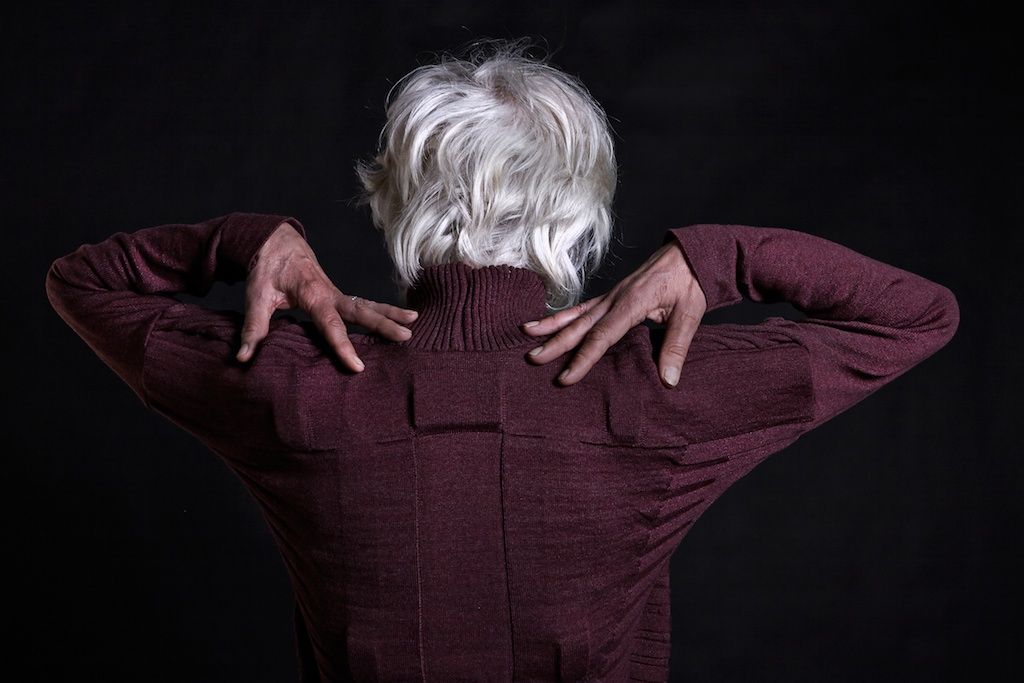 The main role of Vigour, a knitted, long-sleeved cardigan, which thanks to its comfortable appeal, is to support seniors who are in need of a regular exercise and muscle stretching. The so-called active ageing, which includes regular physical exercise of elderly people can be challenging, confusing and often a debilitating experience. The discomfort from exercise and anxiety can inhibit people to give it a try. Taking body-in-action as a starting point, Vigour is defined as the Product-service System that enables geriatric patients, their families and physiotherapist to gain broader insight into the exercises and progress of a rehabilitation process.
Vigour seamlessly integrates 4 stretch sensors made out of conductive yarn which were developed to monitor the movements of the upper body and to communicate gathered information to the service provider. The garment can be worn all day and thereby collect a large amount of data. Project 'This is Vigour' is accompanied by an iPad app which utilises this data and gives direct feedback to both the wearer and the physiotherapist.
---
Vigour from Pauline van Dongen on Vimeo.