I am a member of team Maastricht at Task Force Fashion 2020. Together with 5 other designers we research how fashion, or fashion principles can help with the physical and mental health of the children in the city.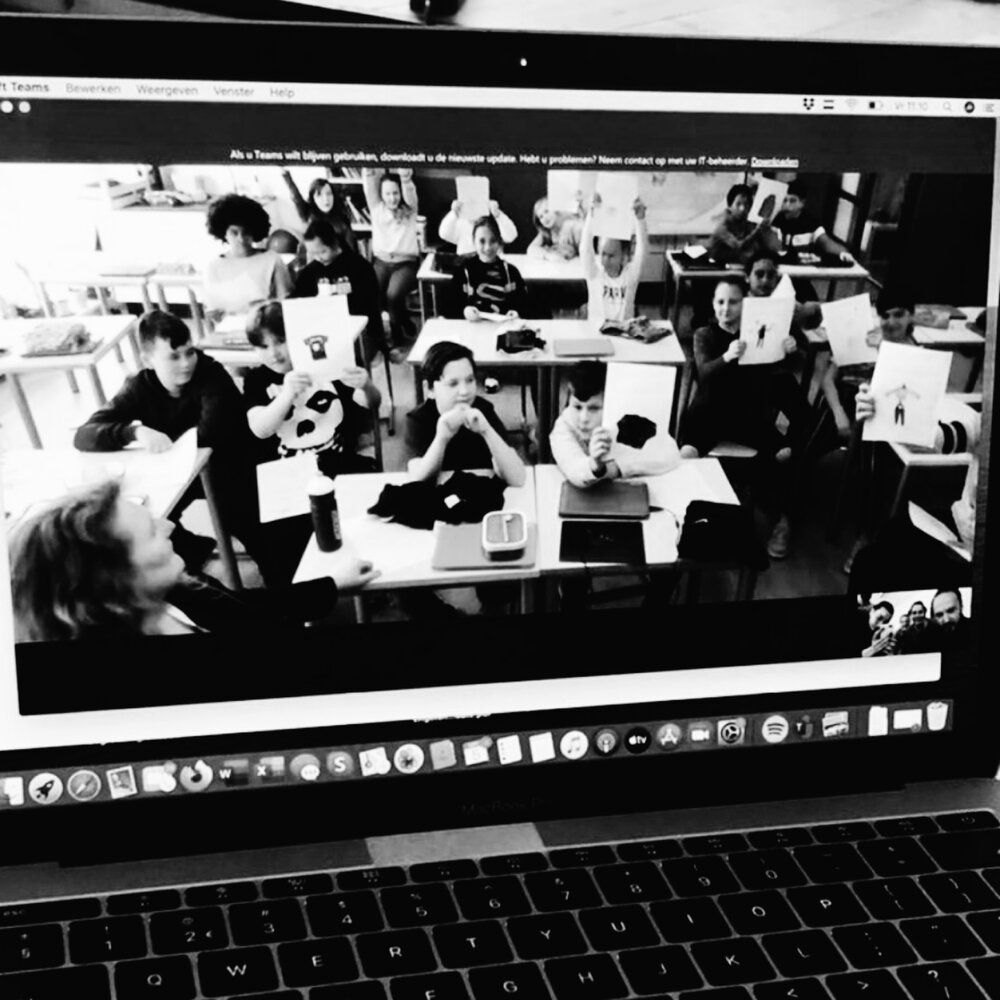 Research
Team Maastricht's research is all about the next generation: How can we improve the mental resilience of kids & youngsters through fashion? How can fashion help them to deal with and express their emotions? And how can this be done in a fun and playful manner?

For their research, Daisy, Esra, Antoine, Anouk x Vera en Iris, interviewed several kids/ youngsters and asked them about their favourite fashion item; is it about style, comfort, a specific colour? By collecting info on the stories behind the clothes they wear, the designers get an insight in their world.
Workshops
Team Maastricht hosted a day full of workshops with the children of the 'Manjefiek Malberg school'. Through a series of fashion-related workshops the designers stimulated the kids to talk about their emotions in a fun a nd playful way.
How do they dress up to represent the emotions of 'amazement', 'anger' or 'happiness'? What memories do some of their t-shirts recall and how can we exchange them? These and many more questions formed the foundation of the workshops.
CLOTHING TWISTER - The clothing twister is an interactive workshop where a connection is made between color/ silhouettes/ material and emotion. The characteristic Twister game board has been replaced by a board with colored garments.
DRESS UP GAME - playful workshop in which form and material are used as tools to visualise an emotion around the body
VELCRO SUIT - During this workshop an emotion-suit is created through teamwork.
PATCHWORK - A workshop in which children literally make a connection using clothing as a non-verbal communication tool.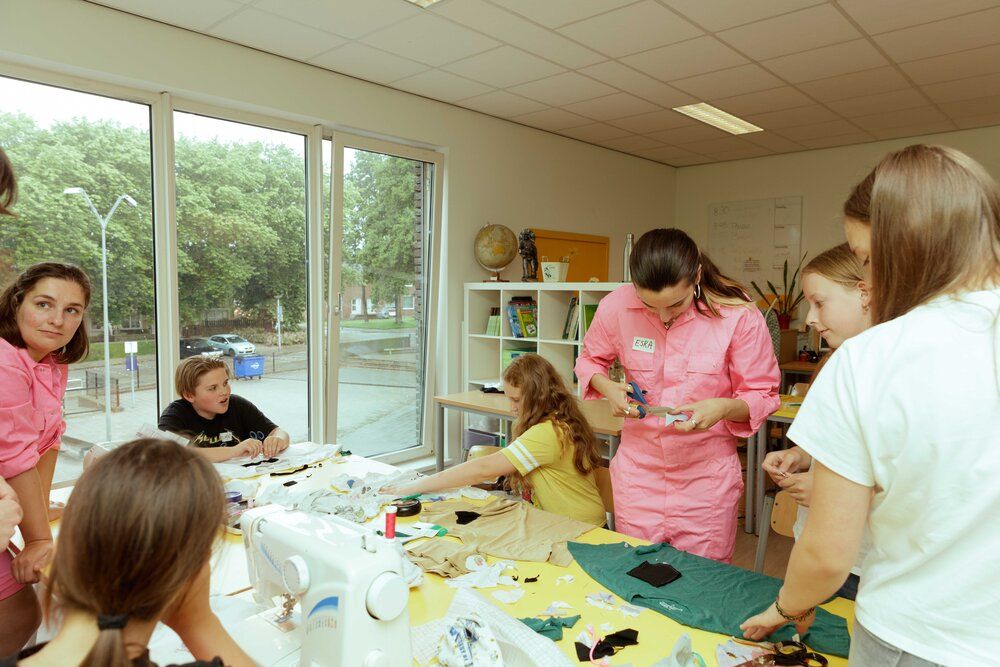 Voelstof Manifest
Social development and emotional development are closely related. Children learn to be considerate, play by the rules, wait their turn, share, play together and many more social skills. In order to do so, children must learn to see, understand and deal with their own feelings as well as the feelings of others.
Good emotional development of a child stimulates self-knowledge, a positive self-image and self-confidence. An important foundation for the feeling of happiness that is formed during childhood, which determines the rest of their life. But not every child is taught to talk about their inner world or to empathize with the feelings of others.
The research of TFF Team Maastricht is about the next generation: how can we strengthen the resilience of children through fashion? How can fashion help them deal with and express their emotions?
With the help of the ultimate form of non-verbal communication –– fashion and textile –– we want to provide children with vehicles. Through play and collaboration, with elements such as clothing, texture, shape, color and their bodies, we want to stimulate them in a playful way to express their own emotions and to empathize with those of others.
Everyone wears clothes. And there is little more personal than clothing, because you wear it so close to your body. Therefore, clothing lends itself perfectly as a conversation-starter.
The four VOELSTOF workshops are designed and developed with the aim of sparking the imagination of the children, creating an experience that temporarily takes them out of their comfort zone. To make them think about emotions in a playful way and without realizing it, just like the Trojan Horse. Reflection. And expressing emotions in front of their classmates. Connection.
The aim of the VOELSTOF workshops is to have a positive impact on the emotional development of a child on both a personal and collective level.
In the workshops we focus on the process. Emphasizing the outcome can lead to performance anxiety because something can be good or bad - whereas that doesn't matter. It's about someone continuing to try and develop something. The focus on effort teaches them the well known wisdom; practice makes perfect. Furthermore, it stimulates the child's emotional resilience and their sense of self-worth.
Many thanks to the students of group 8 and Miss Heleen Kerkhof of the primary school Manjefiek Malberg in Maastricht.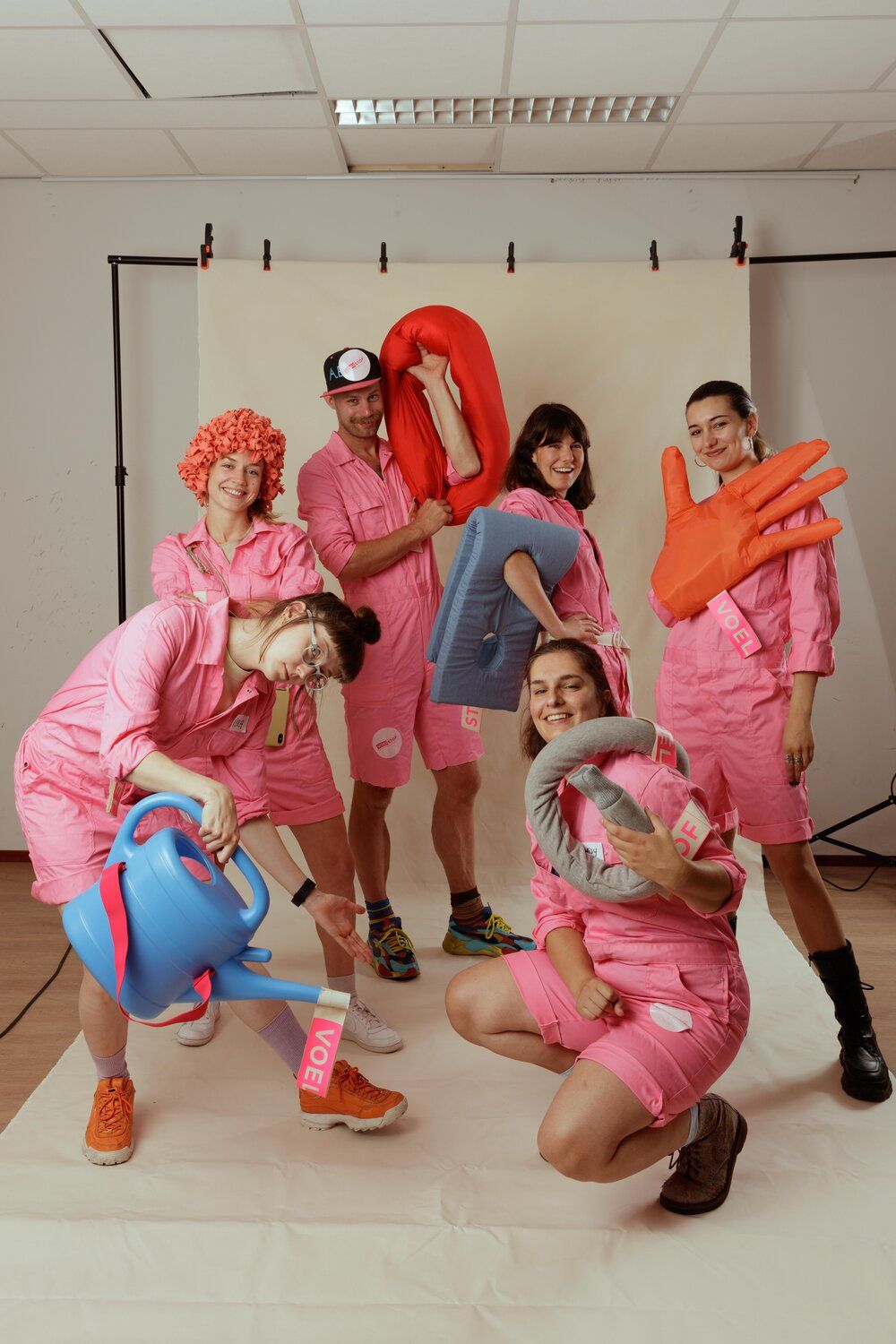 About Task Force Fashion 2020
We are proud to introduce 'Taskforce Fashion 2020: Residency for Responsible fashion'. Yet again, FASHIONCLASH, M-ODE and State of Fashion have joined forces to investigate the relevance and the transforming role of fashion concerning social-cultural issues.
This year, we critically ask the designers of the future:
"As a designer, how would you like to take social responsibility within your practice?"
Together, we will strive to make a positive contribution to the world around us by taking on a growing responsibility; whether it's by helping the elderly, fighting racism, decreasing segregation or battling any other social-cultural matter that stands in the way of collaboration, mutual understanding and solidarity.
Note before playing these video: youtube will give you a cookie when you start the video.