Medical Aesthetics is a design project in collaboration with a personal client, Magda. Magda wears a corset for almost all her life, and she is not content with the way it fits and how it looks.
Together with Magda and her fysiotherapist Henk we did a brainstorm about new possibilities. Such as material, pattern, support, colour and style
Research
The research started with discovering of the style wishes of Magda. What you wear isn't always what you would like to wear!
Searching new materials for the corset. Functional needs such as flexible but still supportive, breathable and soft. Because of Magda's experience with canvas and leather corsets we could define the needs for a new one.
We did choose for Eurojersey, which is already used for underwear and swimwear. To create support we use multiple layers of fabric on strategic spots. Magda loved to wear lace, but couldn't stand this on her skin, we designed a lace pattern to laser-cut out of the same fabric. To make it nicer on the skin, these pieces are lined with a mesh fabric.
We defined the supportive places with Magda's own body knowledge. So where is pressure needed and where extra space.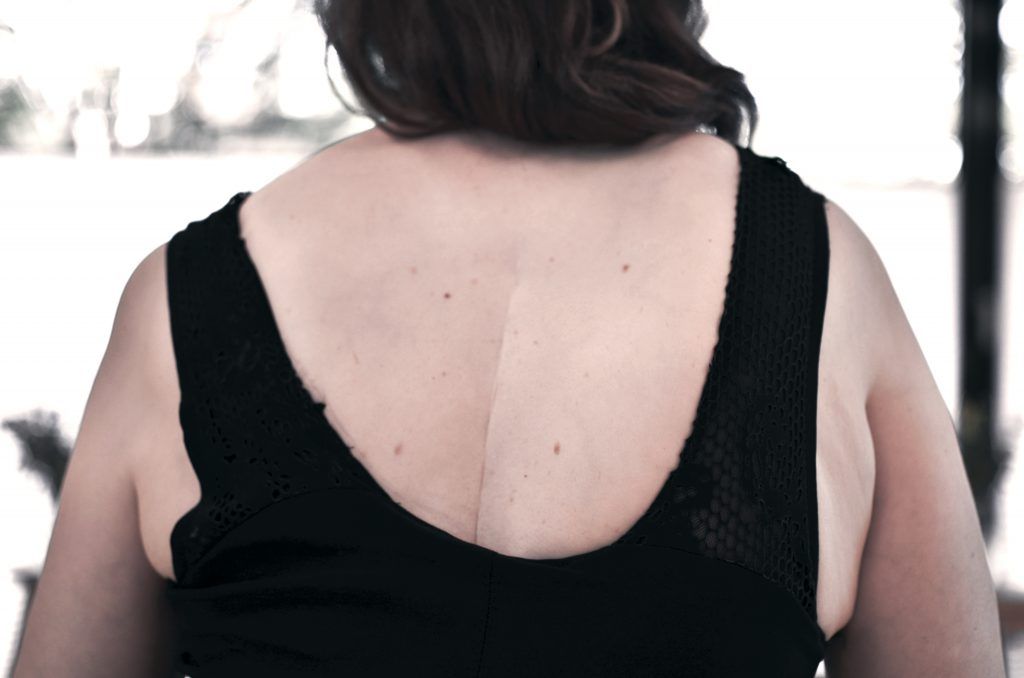 Vision for the future
At the moment medical devices only focus on the medical functions but not on comfort or style of the wearer. While a more personalized approach could make acceptance of the use of such product much easier.
Being differently abled shouldn't restrict the choices you have in garments and medical devices.
To make producers and wearer's more aware of the need to express your identity. I need to work with the corset makers themselves, because they have the medical specialism, to make functional products.
First step is to show the users that the way it is done now, shouldn't be the way it is done in a few years. The power of innovation lays in the hands of the wearer! Questions from the market can define a new way of thinking and working for producers.
Another step is broadening the look of the producers, starting with the ones who are the corset-makers of the future. Encourage to empathize with the wearer of the product they make.
---
Magda's Experience
"Na 50 jaar heb ik eindelijk invloed op hoe mijn korset wordt ontwikkeld. Mijn ervaringen doen er echt toe en ik heb kunnen aangeven wat voor mij echt belangrijk is. Nu past mijn korset bij hoe ik me wil presenteren, ik voel me echt vrouwelijker. En het zit ook heel lekker. "
Medical Aesthetics short introduction from Lithe Lab on Vimeo.
Partners
Medical advice: Henk Cramer, Helianth
Material: Eurojersey
Corset Pattern: Guus Schlatmann
Advice: Marina Toeters, by-wire.net
Photography and video: Rens Bok Productions