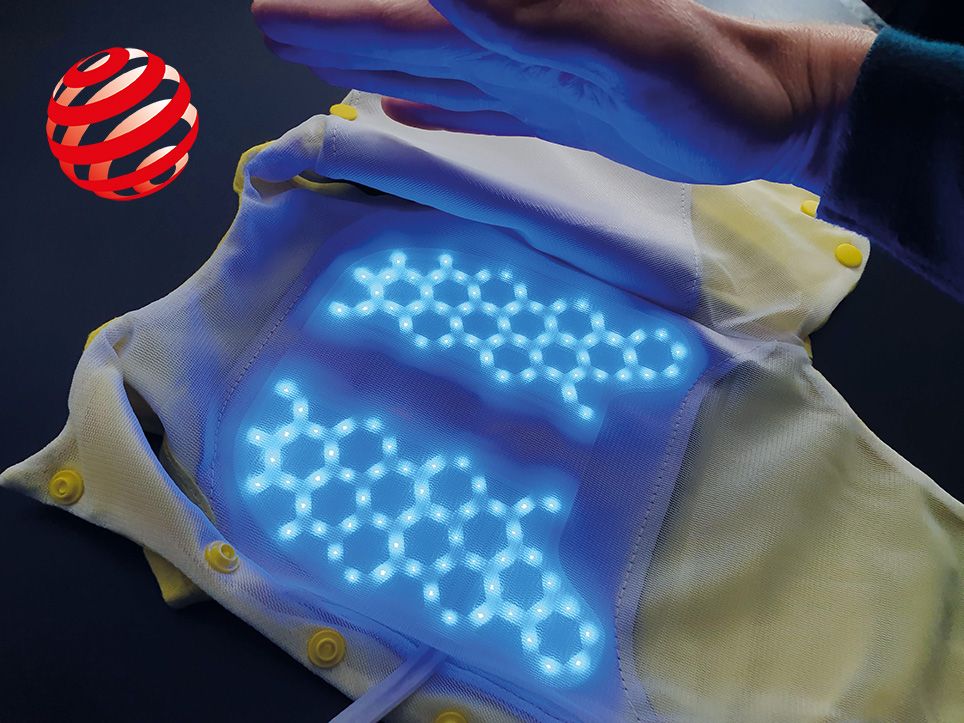 Bilihome (Red Dot award 2020 Best of the best winner)
Design and prototyping of the garment. Storyboard and film assistance for Red Dot submission .
Bilihome aims to support jaundiced newborns and their parents, naturally. The wearable solution allows optimal blue light therapy and helps babies to recover in the right environment.
Jaundice is a common and usually harmless condition in newborn babies that causes yellowing of the skin and the whites of the eyes. 60 percent of all newborns develop jaundice. 10 percent require therapy to avoid potential neurological damage.
​
Bilihome's wearable phototherapy is designed to support both parents and child as much as possible with their natural care routines. For example, the wearable device can be worn by the baby during breastfeeding, skin-to-skin contact and even when the baby is being carried around.
---
Note before playing this video: youtube will give you a cookie when you start the video.
---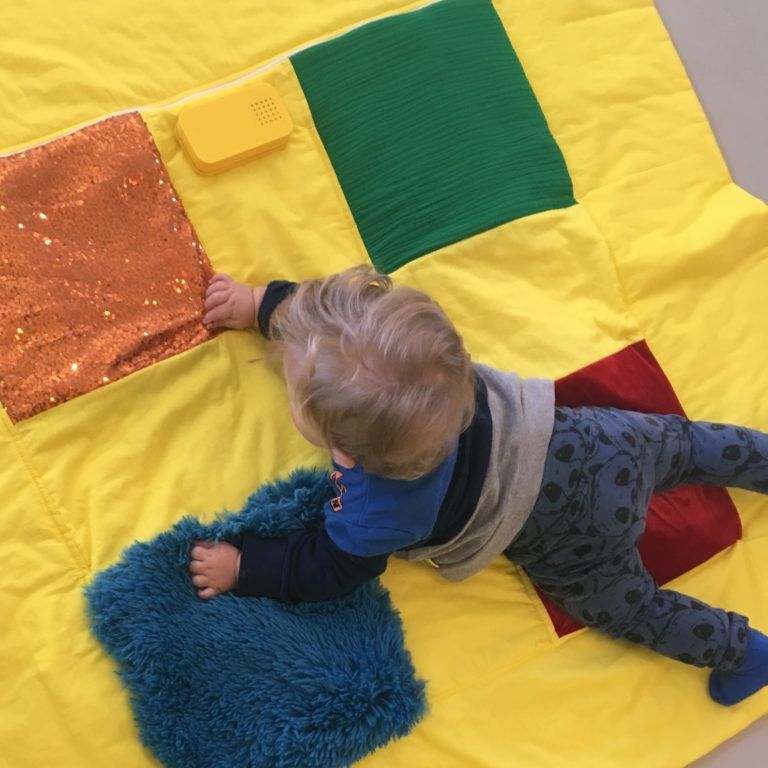 Barti-MAT
Design, colour research, prototyping and production of the playmats.
Together with Bartiméus, VU Amsterdam and Bartiméus Fonds, by-wire.net developed an interactive play mat. Bartiméus is a foundation for people who are visually impaired or blind. They actively research how to make it easier to make the world more inclusive.
Barti-MAT is developed to support bonding between parents and young children with visual (and intellectual) disabilities. We produced 12 copies to test the play mat within different institutes in The Netherlands.
The different textures of the fabrics invite the children, parents and siblings to play together. When patch is touched the connected sound will play, encouraging the child to discover the other sounds and textures.
In the design process we did take into account that everybody should be able to play with the play mat, children that are blind, those who still can see different colours and those who are fully able to see. So we chose for high contrast colours and opposites of textures.
The sounds can be changed based on the age and the perception of the child.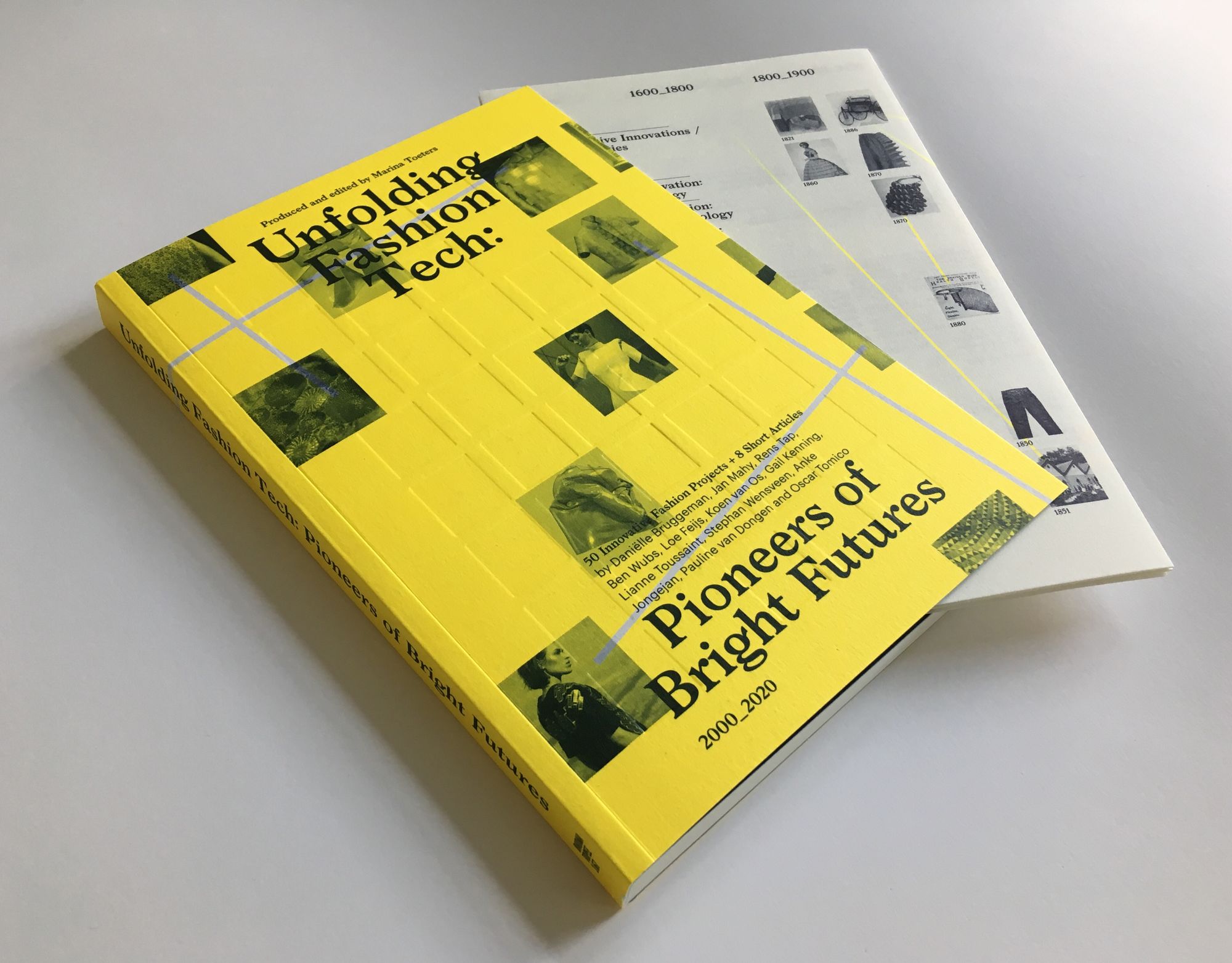 Assistance Book Unfolding Fashion Tech
Selection of the featured projects, contact with designers. Checking text of the authors.
Despite technological advances in new materials, design processes,  artificial intelligence, 3D-printing, miniaturized electronics and  design software, changes in the fashion industry and everyday apparel  have not been as significant as we might expect. Should the fashion  industry embrace any of these innovations, its system could change  completely within only one or two seasons.
This book shows what the future of fashion could look like, according  to designers, scientists, industry professionals and theorists in the  fashion tech field. It unites their different perspectives on the  challenges and explores alternatives to the plentitude of discarded  garments buried in landmasses. Unfolding Fashion Tech: Pioneers of Bright Futures offers a hopeful vista for the future of fashion, textiles and technology.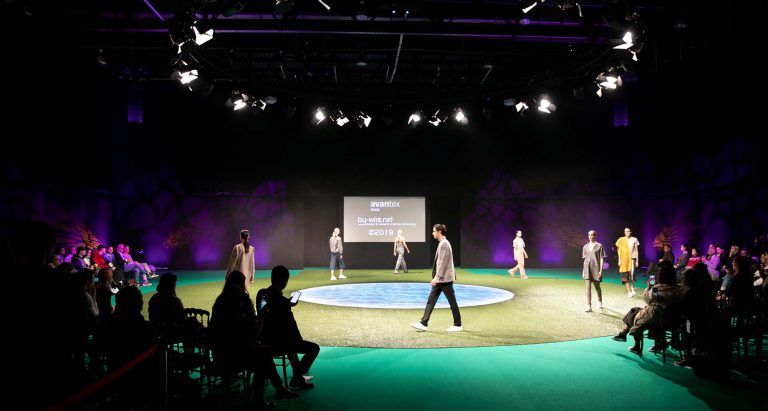 Styling Avantex Fashion Show
By-wire.net was invited to show projects at Avantex 2019. Because by-wire.net doesn't have collections but separate projects, these projects were combined to make a big overview of all the different projects by-wire.net is/was involved in. I styled and combined the different projects together to make a consistent line-up, that looked like all the looks are part of one collection.
---
Note before playing this video: youtube will give you a cookie when you start the video.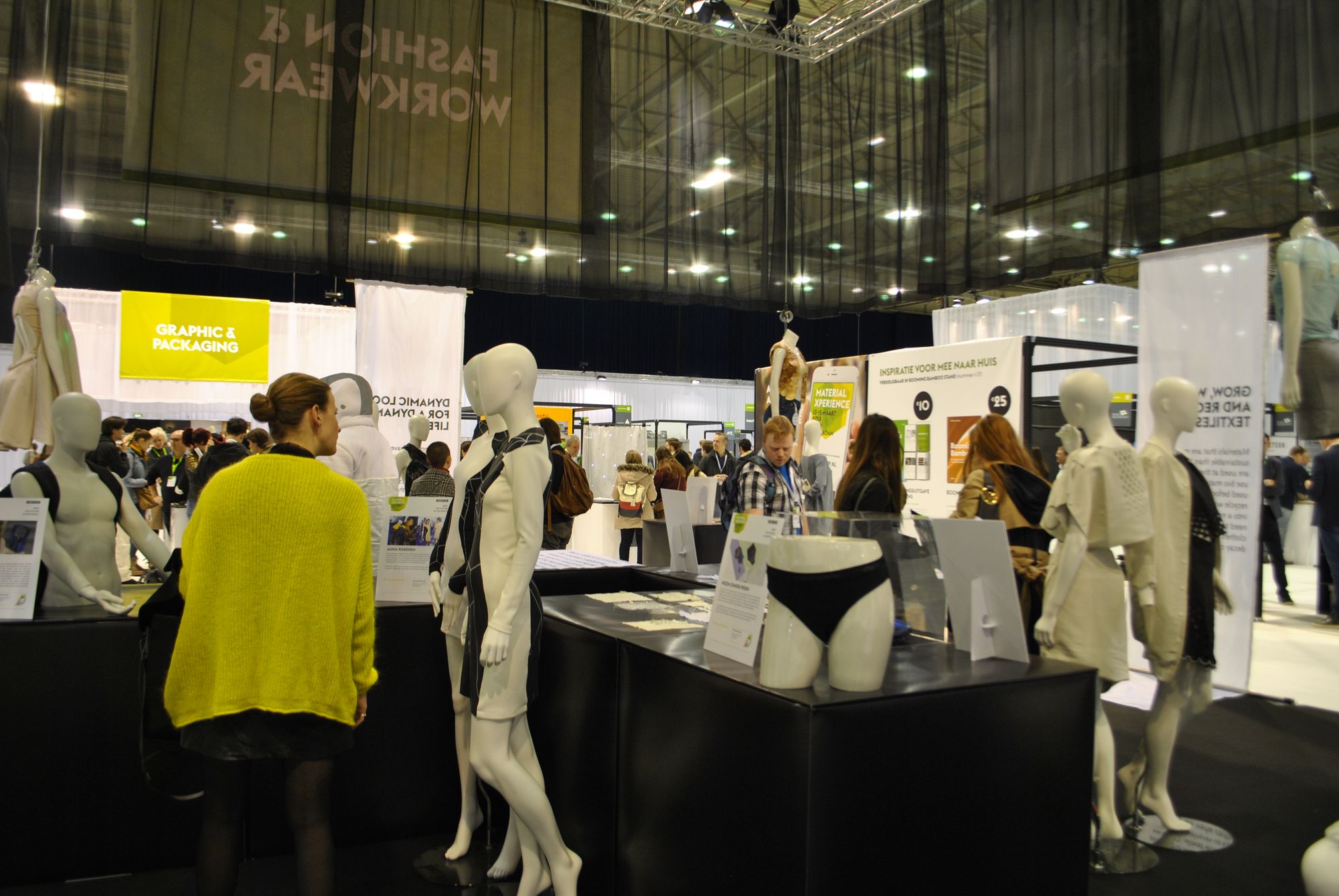 Co-curator Material Experience
By-wire.net was invited to curate the Future of Fashion Exhibition by Material Experience 2018. For this Exhibition we curated projects in the areas Production 4.0, Grow, wear and recycle, Functional tech-textiles take care and Dynamic looks for a dynamic life.
---
Note before playing this video: youtube will give you a cookie when you start the video.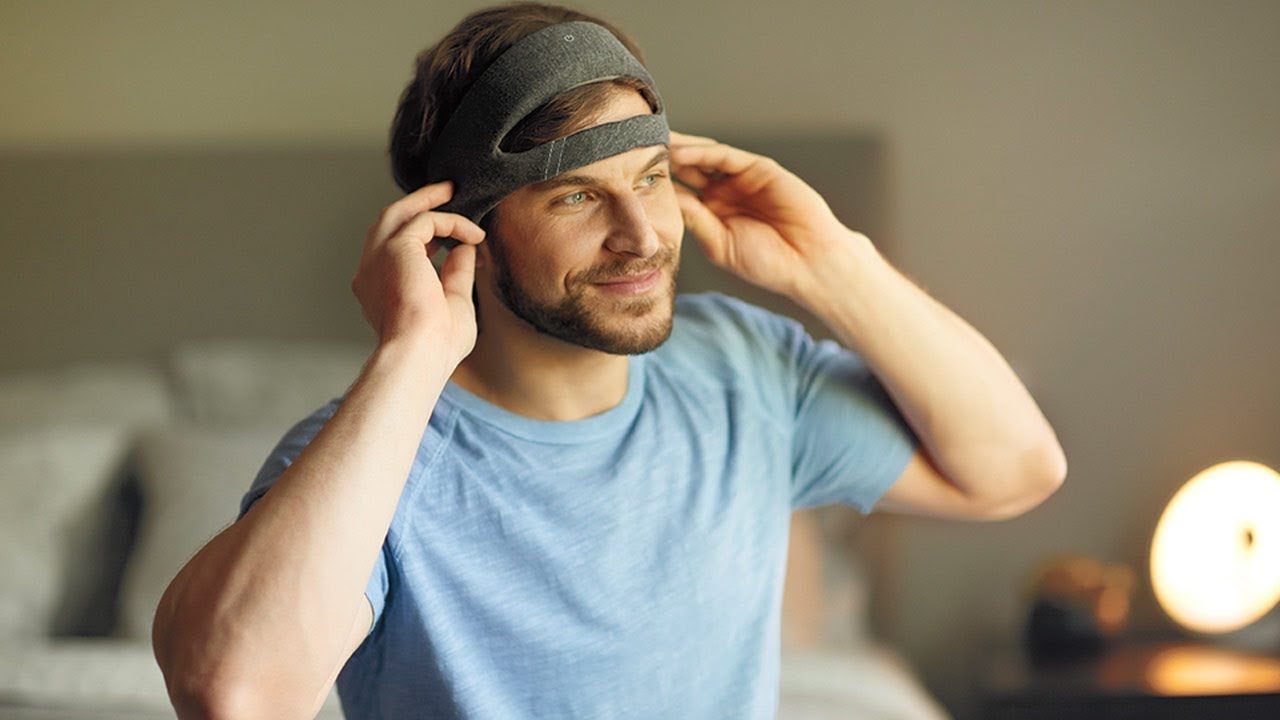 Philips Smart Sleep
Produced the test covers for the Smart Sleep. Available on the market 2020
Closed Loop Smart Athleasure Fashion
Created for the movie: concept, storyboard, styling. Assistance during filming and photography.
The smart shirts continuously measures the ladies' key vital signals based on Holst Centre's advanced printed sensor technologies on flexible substrates for textile integration. The laminated sensors are truly wearable, comfortable, robust, invisible during use, washable up to 25  cycles, and designed for unobtrusive integration in conventional fashion production.
This new collection targets fashionable sporty ladies at office work and right after work, they embrace forward thinking. The closed loop lease and recycle system make it extra special.
---
Note before playing this video: youtube will give you a cookie when you start the video.
Toer de Force
First fashion tech project as an intern for by-wire.net A shapeshifting dress for the Kantfabriek in Horst. Together with HKU Fashion Design and Laurentius Lab.
---
Note before playing this video: youtube will give you a cookie when you start the video.